5 ways to save money when learning to drive in 2020
Feb 19 2020 12:00AM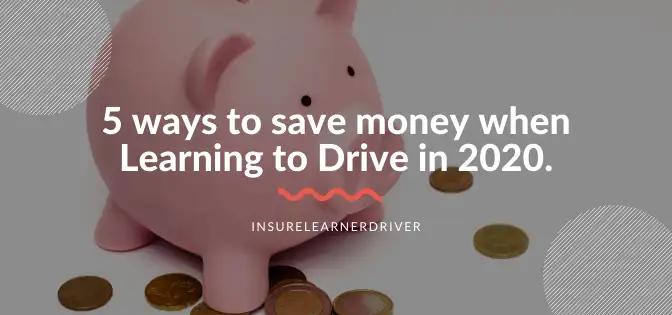 It's the start of not only a new year, but also a new decade, and there will be young people up and down the country hoping to pass their driving test this years and save money whilst doing so. But many still feel discouraged from getting behind the wheel due to the ever-rising costs involved. So, we're sharing our top 5 ways to cut the costs of learning to drive, because getting that pink licence should be one of your New Year's resolutions!
Cut the cost of your provisional licence
First thing's first, you'll need a provisional licence. Here's where you can make your first saving – applying online. Online applications for provisional licences cost £34, that's £9 cheaper than applying by post. Not only can you save money, but you will save time as well, with your licence arriving within a week, compared to a potential 3 week waiting time for postal applications.
Driving Lessons
Usually, learning to drive goes hand in hand with driving lessons from a qualified instructor. Finding the right instructor is key, even if you have to shop around in the beginning, finding the right one for you can drastically impact the time it takes you to pass. Once you've found the right instructor, see if you can purchase a block of lessons instead of individual ones, as this usually works out cheaper. Some driving schools even offer discounts to help you save money whilst learning to drive.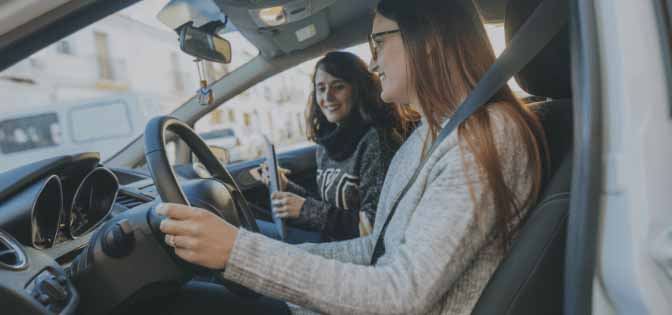 Block booking driving lessons can work out cheaper for you.
Private practice
Practising driving outside of your lessons will be essential in helping you to pass your driving test. Not only does it improve your driving skills, but it can save you precious time in your driving lessons! Not to mention that private practice can work out to be drastically cheaper than lessons with an instructor. For example, the average price for an hour-long driving lesson is £24, whereas a day of cover with InsureLearnerDriver is only £10.48*. Private practice is about taking things at your pace, so we've made sure to keep prices low! Click here to get an InsureLearnerDriver quote if you want to practice your driving *price subject to customer details
Saving money on your theory practice
There are so many different resources when it comes to revising for your theory test, even free ones! Which we know you'll appreciate if you're trying to save money whilst learning to drive. The official government website offers free mock theory and hazard perception tests, but if you do fancy getting in some extra revision, there are apps you can buy which help too. It's also worth asking around to see if anyone has any books they're not using anymore! Just make sure they're up to date with the most recent theory test.
Saving money on your driving test
The driving test cost is something you won't be able to avoid – so it's good to know how to shave a few quid off the price! If you book a driving test during the week, it'll be £62, however if you book it on a weekend or bank holiday, it'll be £75, meaning you can save £13! That's just under 2 months' worth of Netflix!
---
Saving money on your learner insurance
As we previously mentioned, private practice is an essential part of learning to drive, which you'll need learner insurance for. If you choose to buy through InsureLearnerDriver you have several different options, you can buy just for the days you'll need it, or buy a policy that has a longer duration. The benefit of buying a policy with a longer duration is that it can work out cheaper in the long run, and it gives you the freedom to practice at any opportunity. More info on InsureLearnerDriver's 1-6 day policies If you need something for longer, click here for InsureLearnerDriver's 7-140 days policies The most important thing to remember when you're trying to save money whilst learning to drive is to not to risk your own safety to cut the costs. Passing your driving test as the safest driver you can be should be your main priority. So, take it at your own pace and enjoy it! For more tips on staying safe on the roads, or for regular driving test tips, follow us on social media: InsureLearnerDriver Twitter | InsureLearnerDriver Instagram