Excellent Driving Schools In Scotland
Mar 31 2022 4:50PM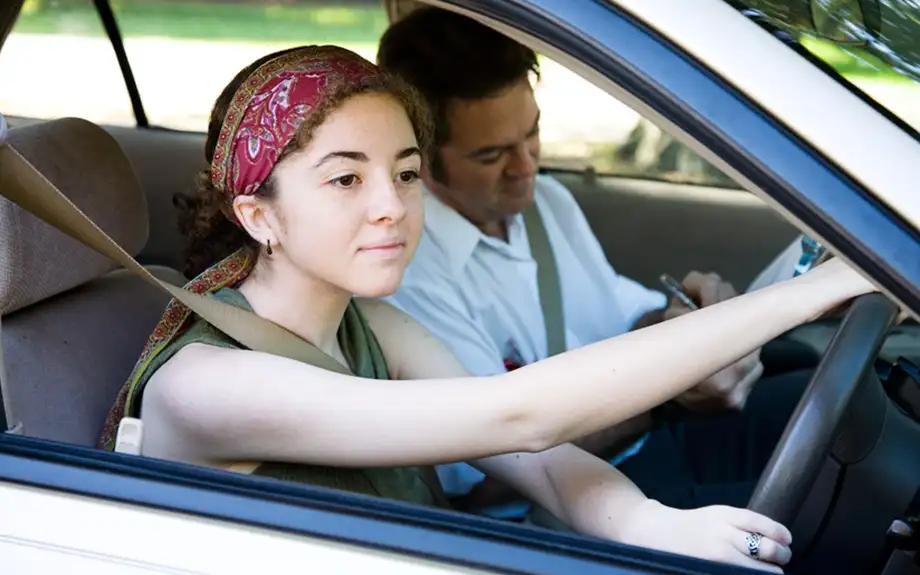 Continuing on with our journey for fantastic driving tuition, we now climb even higher up the UK to its most northern region - Scotland. Here is our list of 5 driving schools in Scotland that we think deserve to be called 'Excellent'.
Waring School Of Motoring - Glenrothes
George Waring (owner of Waring School of Motoring) understands that learning best happens with well-crafted and focused lessons, that suit the learner. George offers standard lessons as well as specialist lessons. For example, Waring school of Motoring offers 'Transition Driving Lessons'. This is a specialist scheme for students who did not pass their driving test in the UK, thus need help to transition into driving on the left hand side of the road. Combine this with George's 30 years of experience and you have a driving school that will get you driving with confidence in no time. TESTIMONIAL
"After a difficult time with my first instructor, I was lucky enough to be taught by George. I can't recommend him highly enough and will remember his impact for the rest of my days." Mark
Hourly Rate: £24
---
GTI Driving School - Stirling
With learning to drive being such an important milestone, a learner should be assured that they are being taught in the best way possible. With excellent pass rates, GTI Driving School clearly know how to teach their students. Efficient, cost effective tuition is the focus, so don't expect to waste a single penny with GTI. Lessons are taught in a fully equipped, light weight and nimble 2014 Hyundai i20; a perfect car for the learner practising around town. TESTIMONIAL
"I'd like to thank you Graeme for all your time, help and patience in helping me with passing my test first time, I'm over the moon! Graeme helped me with planned lessons and his attention to detail is second to none..." Kirk
Hourly Rate: £23 (see website for offers and block bookings).
---
Learn Me Driving School - Paisley
Whether you're a beginner wanting to have their first lesson or a seasoned driver looking to perfect their skills, Learn Me Driving School is ideal. Learn Me Driving School understands that a learner needs more than just lessons to be successful. If you go onto the Learn Me Driving School website, you'll see a lot of extra tuition material for learners, including a free theory test app and their informative blog. Students are taught in a Toyota Auris, equipped with a rear view camera, great for learners who struggle with their reverse manoeuvres. TESTIMONIAL
"Ricky is a great instructor; I would recommend him to everyone possible! I couldn't have done it without his help and support!" Melissa
Hourly Rate: £24 (see website for offers and block bookings).
---
On Board Training – Hamilton
On Board Training is a diverse driving school, accommodating almost every type of learner. They are able to take on learners from 10 -100 years of age and even offer specialist training to those with learning difficulties (such as ADHD and Aspergers). On Board Training have also successfully turned learning to drive into a fun experience, offering birthday party driving experiences to under 17s. Birthday packages range from their standard Bronze package to their premium Platinum package. The Platinum includes added extras like a goodie bag, a certificate of achievement for all party guests (including a framed version for the birthday child) and a special driving themed birthday cake. TESTIMONIAL
"I booked an intensive course after failing several times. Thanks to the superb advice and observations of Billy, Brian and Tony, I passed after just 10 hours with On Board Training…" Ross
Hourly Rate: from £26 (see website for offers, block bookings and Party Bookings).
---
RED Driving School - Falkirk
I'm sure most people have at least heard of RED Driving School. They are a market leading driving school that aren't necessarily the cheapest, but guarantee quality. "You get what you pay for" is their motto and every lesson delivers value for money. Going above and beyond for their students, RED also have the 'RED Brain Trainer' on their site, shown to increase a student's chances of passing by 14%! All RED Driving School instructors are taught the importance of customer service and we feel Malcolm Harrison (a fully qualified DVSA instructor with 12 years industry experience) from Falkirk is an excellent example of this (See Malcom's site). Reviews often highlight Malcolm's effective teaching style and ability to make lessons fun and enjoyable. TESTIMONIAL
"Very good instructor, enjoyed every minute of learning how to drive with Malcolm!" Andrew
Hourly Rate: £28.50 (see website for offers, block bookings).
---
We have one more region to look at. Keep up to date with the InsureLearnerDriver blog and see what driving schools we think are great in Wales. Don't forget, you can supplement your driving lessons with private practice - obtaining temporary learner driver insurance from this website to cover you whilst practising in your own or a borrowed car.