How Many Driving Lessons Does it Take to Pass my Driving Test?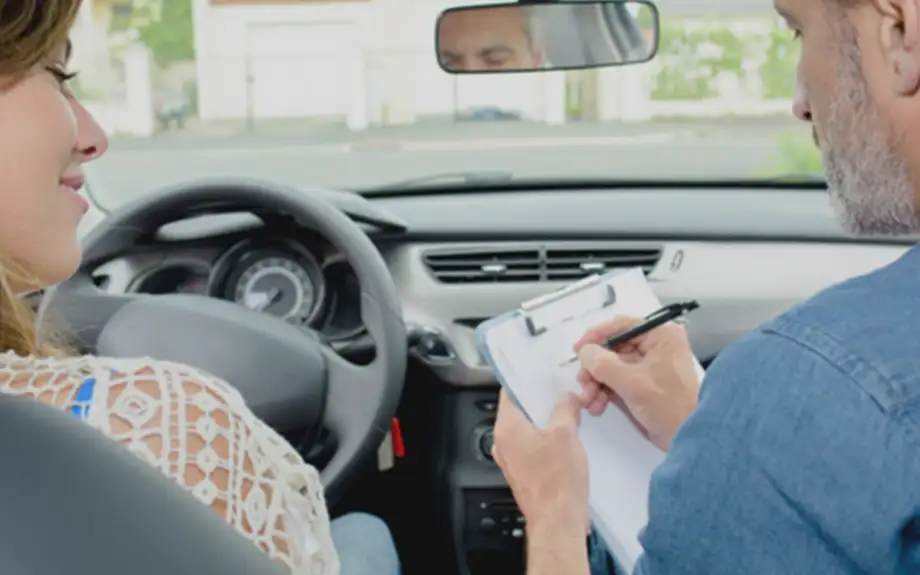 If you're asking yourself, "how many driving lessons does it take my driving test?"; you might as well be asking yourself "how long is a piece of string?". No two drivers are the same. Each learner driver is unique, so there isn't a magic number of driving lessons.
What is the average number of driving lessons?
According to the Driver and Vehicle Standards Agency (DVSA), on average, it takes around 45 hours of lessons to learn to drive, with an addition of 22 hours of practising. But don't take this to heart. Some drivers may need less, and some drivers may need more. The truth is that it doesn't matter how many lessons it takes to pass your test, but that you pass it as a safe driver. The number of new drivers involved in car accidents is enough evidence to highlight the importance of passing your driving test as a safe driver.
Are intensive driving lessons safe?
Companies that offer Intensive Driving Courses often advertise a high pass rate or even a "guaranteed pass" at the end of the course. This has led to the impression that an intensive driving course is the 'easy' route to passing your test. An Intensive Driving Course is a great way to reach test standard in a short period, but it may not make you an experienced driver. Think about it, who's car would you rather be in, someone who has just passed their test after learning for a week or someone who's passed their test after learning for a year? Read our blog on both the benefits and dangers of intensive driving lessons here
How Much Do Driving Lessons Cost?
Driving Lessons can be very expensive, the average cost varies a lot depending on how long the lessons are and where you're learning to drive but on average driving lessons cost between £20-£25 per hour. This can become expensive very quickly which is why we recommend personal practice with a family member or friend who is eligible to supervise you to supplement your lessons, so you can practice what you learn in your lessons. Just remember you'll need to get learner driver insurance if you do intend to do some private practice, and you can get a quote here in seconds
How can I save money when learning to drive?
Some learner drivers might want to know how many driving lessons they need because they're conscious about cost; which we do not blame you for! The cost of learning to drive is far from cheap, however there are ways you can cut down on the cost without compromising your own safety. If you only have driving lessons, it's likely that you spend some time going over the same thing. When you add private practice between your lessons, you can reduce the time spent recapping and move onto something new. Driving lessons only last from 1 to 2 hours, so private practice allows you to focus on improving your driving skills at your own pace. The best thing about private practice is that you can insure yourself for just £8.48 a day with InsureLearnerDriver*. Click here to get a quick quote in just 30 seconds. *This is based on average criteria for those looking to practice their driving in a borrowed car.
How To Find A Good Driving Instructor
Finding the best driving instructor for you can be difficult - especially if you don't know what you're looking for! It's important to be comfortable with the driving instructor so you feel able to ask questions and so you aren't any more anxious than you already might be whilst learning to drive. Often the best way to find a good driving instructor is through recommendations of friends or family that may have learned to drive recently themselves, so get asking around. If you aren't sure about whether a driving instructor is the right one for you, feel free to ask them some questions before committing to lessons, or during the first couple of lessons to reassure you that they're the right driving instructor for you. The difference between a good driving instructor and a bad one can be a lot of money and time!
---
You'll only have to learn to drive once in your life (hopefully), so if you need to invest extra time and funds into doing it right, you'll benefit from it in the future. For more tips on staying safe on the roads, or for regular driving test tips, follow us on social media: InsureLearnerDriver Facebook | InsureLearnerDriver Twitter | InsureLearnerDriver Instagram