How to apply for a theory and practical test
Nov 19 2019 12:00AM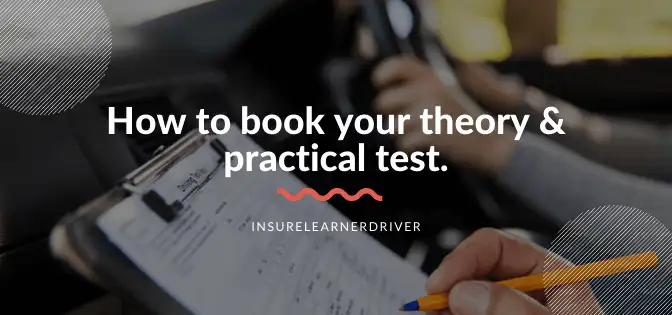 So you've built up the courage to learn to drive, brilliant! If you think you're ready, here's the information you'll need to apply for both the theory and practical test.
Booking your theory test
One key thing you should know: you won't be able to take your practical test unless you've already passed your theory test. First, you'll need to check where your closest test centre is. Click here to find your local theory test centre is It's best that you book your theory test through the official Government website here. If you use an unofficial website you run the risk of paying a higher fee or the booking not being made at all! Booking the theory test via the government website will cost £23. Other useful links: Changing your theory test appointment Cancel your theory test
You can book and manage your practical driving test online on the official Governement website.
Booking the practical test
The practical test can be booked in multiple ways, but no matter which way you book, the costs will be the same. It will cost £62 if you take your test during the daytime in the week or £75 for evenings, weekends and bank holidays. You can book your test online, by phone or even by post.
Booking online
Booking your practical test online can be done between the hours of 6:00am and 11:40pm. You will need the following in order to complete your test booking:
A valid GB or Northern Ireland provisional driving licence.
A valid credit/debit card
The date you passed your theory test and the certificate number.
If you need to change any details of your booking or cancel it completely, you can do so online, however make sure you give at least three working days notice or you might be charged.
Booking your test over the phone
If you are unable to book your test online, you can call the Driver & Vehicle Standards Agency on 0300 200 1122 and make the booking over the phone. Again, make sure you have a valid GB or Northern Ireland provisional driving licence, a debit/credit card and your theory test certificate number handy.
Booking via post
You can also book your practical test by post. You can collect an application form from a test centre or from your driving instructor. Payments can be made by cheque or postal order however, cash payments will not be accepted. Post your application form to Driving Standards Agency, PO Box 280, Newcastle-Upon- Tyne, NE99 1FP.
---
If you need any driving practice before taking your driving test, make sure you're insured! With InsureLearnerDriver, you can get cover from £10.45 a day! Click here to get a quote in 30 seconds. For more tips on staying safe on the roads, or for regular driving test tips, follow us on social media: InsureLearnerDriver Facebook | InsureLearnerDriver Twitter | InsureLearnerDriver Instagram