Cheapest Way To Insure A Learner Driver
2022-03-08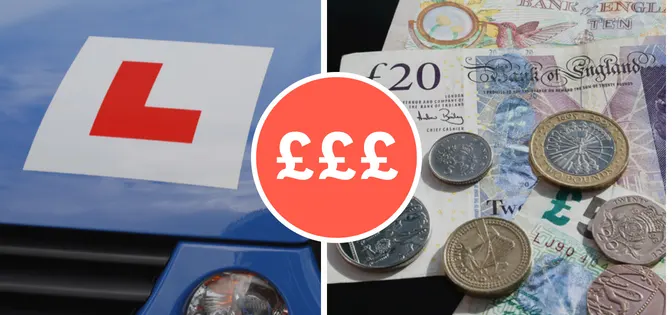 The costs of learning to drive are already significant enough to burn a hole in anyone's pocket. So, it's no surprise that people want to find the cheapest way to insure a learner driver to get in some extra driving practice.
There are a few different ways of insuring a learner driver but knowing which way to go can be confusing.
Pros of temporary learner policies
Cons: If it takes a little longer for you to pass your driving test, investing in an annual policy could be the better option.
These "pay as you go" policies mean that you can pay for the days you plan to use it, which could mean you're getting the most value from these policies.
These short-term policies are standalone learner policies, meaning that they won't affect the no claims bonus of the person whose car you're practising in.
Learners who have their own car can also be the only named driver on their policy.
Best Learner Driver Insurance Options
Before you decide on which type of learner insurance to go for, here are a couple of considerations you should think about;
How long do you anticipate you will need for learning to drive - our policies cover periods from 1 day up to 5 months
Driving Test - do you need your learner insurance to cover you whilst taking your actual driving test - all our policies offer this
Is it worth considering buying your own car to learn in - we offer cover for learners in both their own car and borrowed cars
Our various policies types offer cover for all these needs, so you should think through which type of policy suits the best insurance for you as a learner driver.
How much is Learner Insurance?
The cost of Learner Driver Insurance is very reasonable, particularly if you are borrowing someone else's car, prices are roughly £35 per week. You can get 1 day's cover, if that's all you need, or you could get a 28 day policy or up to 5 months. The cost of learner insurance can vary slightly depending on each individual provisional licence holder's situation and the type of car they are using, but generally you can get a day's cover for £15 and a month's cover will cost roughly £75.
On our Sept 2020 rates, this is how much our current learner insurance cover cost;
1 day = £15
7 days = £35
28 days = £75
These figures are rough estimates of how much your learner driver insurance would cost based on our current rates.
Annual insurance for learner drivers
Some learners opt into an annual policy cancel/convert it into a young driver policy it when they pass their test.
Pros of purchasing an annual learner policy
Those who purchase an InsureLearnerDriver annual policy can start earning their no claims bonus.
It can work out cheaper in the long run.
it's an excellent opportunity to start earning their no claims bonus.
Annual policies are also popular with learners who have their own car.
To find out more about InsureLearnerDriver's annual learner driver policies, click here
Cons: Complications when cancelling before the end of a policy. InsureLearnerDriver does offer refunds on a pro-rata basis and can even transfer that over to a full licence policy. Other companies that offer annual learner driver insurance may not do this.
Always research what could happen if you pass before reaching the end of your policy.
There are many ways that learner drivers incorporate driving practice into their routine, and there are different insurance options that can help cover them.
The most important thing to do is to research. Not only the cheapest way to insure a learner driver, but the one that offers the most value in the long run for your own situation.
Click here to get a learner insurance quick quote
For more tips on staying safe on the roads, or for regular driving test tips, follow us on social media:
InsureLearnerDriver Facebook | InsureLearnerDriver Twitter | InsureLearnerDriver Instagram