How does learner insurance work?
Mar 28 2022 9:44AM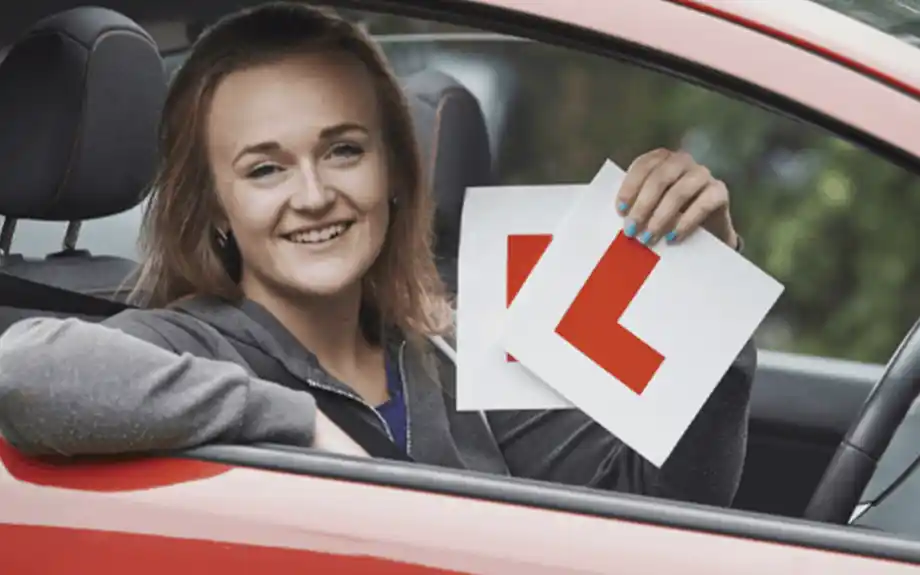 If you're a learner driver, you might have heard about learner insurance. It's essential if you're looking to practice your driving outside of your lessons. There are several different ways to insure a learner, such as being added to an existing policy or what we are going to explain - buying specialised learner insurance. But how does learner insurance work exactly? We're here to break it down for you.
How does learner insurance work?
Learner insurance is specifically designed to be used for learners who are practising for their test. It is a policy bought in the learner's name only and covers them for when they are behind the wheel. There are both temporary and annual learner policies available with InsureLearnerDriver. Whether you wish to drive around the block a few times in your mum or dad's car, or plan to drive your own car for practice, it's a legal requirement to have insurance.
Who can buy learner insurance?
You can buy learner insurance if you need to borrow a car or if you have your own. Both policies will be in the learner's name. InsureLearnerDriver can provide learner insurance to those between 17-30 years of age. To see the InsureLearnerDriver's full acceptance criteria, click here
Who can supervise me under a learner insurance policy?
The criteria of supervising driver who needs to be next to you will depend on the insurer. InsureLearnerDriver does not require the owner of the car to be next to you, we just ask that they be between the ages of 21-75 and have held a full UK, EEA, or EU licence for at least 3 years.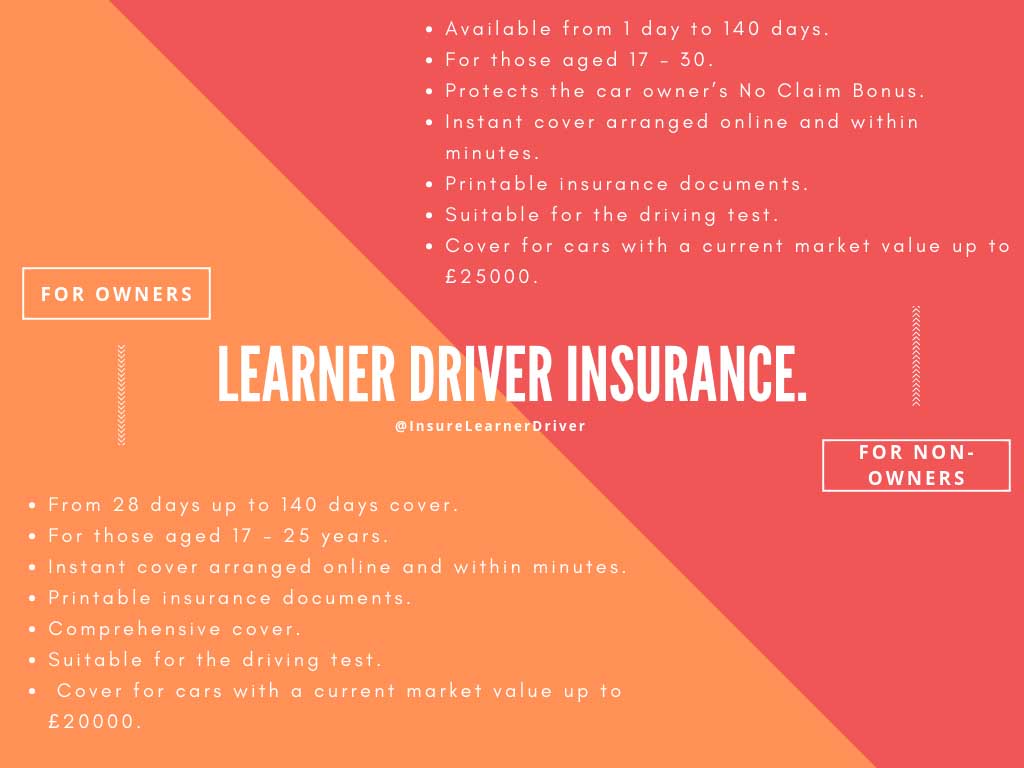 How can you buy learner insurance?
Unlike other methods of insuring a learner driver, you can buy learner insurance online within minutes. All you need is the car registration, date of birth, and postcode to get a quick price estimate. Then you can go on to purchase a full policy within minutes. To start the quote process with InsureLearnerDriver, click here
---
Our main aim here at InsureLearnerDriver is to inform people that you can buy specialised learner driver insurance which can work out to be better value for money and more suited to learner drivers. Click here to read more about simplifying learner insurance Click here to read about the cheapest way to insure a learner driver For tips on staying safe on the roads, or for regular driving test tips, follow us on social media: InsureLearnerDriver Facebook | InsureLearnerDriver Twitter | InsureLearnerDriver Instagram Or if you have any other questions, visit our FAQ page or contact info@insurelearnerdriver.co.uk