A Guide to Driving Tests in 2022
Congratulations! You've passed your theory test, and well on the road to taking your practical driving test. Well, maybe. It's okay if you haven't got there yet. Learning to Drive can be a long process – and it all leads up to the big day of your driving test. We've put together this guide to help you so you're as fully prepared as you can be for your driving test.
Before Your Driving Test
The first thing to do is to book your driving test! Waiting times can be long, and once you consider your own availability it's important to book this well in advance so that when the day comes around you'll be ready to take your driving test. The whole process is online and only takes 5 minutes – you'll need your provisional driving licence, your driving instructor's reference number (if you want them to attend your driving test) and a credit or debit card in order to pay to book the driving test. Driving tests cost different amounts depending on when you book them too – On weekdays it costs £62 and for a weekend test that'll set you back £75.
Booked your Driving Test but need to change the date?
There is a gov website for changing the date of your driving test, which can be used to move back your driving test if you can no longer do the original date you booked, or it can be used to try and move it forwards and to take a free spot if someone else has cancelled their driving test on a sooner date.
According to the gov website 'You must give at least 3 full working days' notice to change your test or you'll have to pay again. Monday to Saturday count as working days but Sundays and public holidays do not' so make sure you don't leave it to the last minute if you need to change your driving test date.
Last Minute Practice
In the days and weeks leading up to your test it's important to get as much practice in as you can so that when the big day comes around, you're ready and prepared and all the skills you've learned over the previous months are fresh in your memory so you don't forget anything for the test. Booking in extra lessons are a great idea if you can, but driving instructors are busy and expensive – so don't only rely on this! Another vital way of practicing is to do some private practice with a parent or friend who is eligible to be a supervisor to you. So grab your mum or dad, make sure you have some learner driver insurance and get some extra practice in!
Driving Test Insurance
The day of your driving test can be extremely stressful – the last thing you need is to be searching around, on hold for hours or filling in long forms because you realise you haven't got insurance for your driving test. That is why we provide the easiest and quickest process for you to take out driving test insurance. You can take it out in advance, just for that day if that is all you need. You can get a quote in just a few seconds, and you will have completed the process and have your documents emailed to you in just a couple of minutes. It's as easy as that.
We know learning to drive can be difficult and that's why we've made insurance for your driving test as easy as possible. So you have one less thing to worry about on the day.
The Day of the Driving Test
The big day is finally upon you and you're nervous about your driving test! This is normal, and that's why we're here to remind you of the things that you'll have to have organised and prepared for your test.
What do I need for my driving test?
When you arrive for your practical driving test you will need your theory test pass certificate and your provisional licence with you. This is so that they can check that you have passed your theory test and have proof of who you are and that you're eligible to take a driving test. Make sure you remember to bring these as otherwise it will add a lot of extra stress to an already stressful day and may even mean you can't take your driving test.
What do I have to do during a driving test?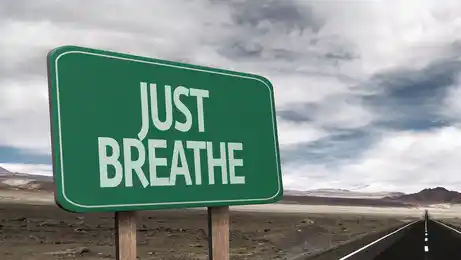 There is quite a lot of variation that can occur during a driving test but generally the driving test will last about 40 minutes, and the format will always include the same five parts:
Eyesight check
Before you get in the car you'll have to read a number plate on a car 20 metres away. This is to ensure that your eyesight is good enough to be able to drive safely. If you need glasses or contact lenses, make sure you have them for your test. If you fail the eyesight check, you will fail your driving test. Which would be an annoying way to fail!
'Show me, tell me' questions
These are vehicle safety questions, where you'll have to tell the examiner the answer to one question before the test, and then show them the answer to another question whilst you are driving. Examples of these questions would be:
"Tell me how you'd check your brakes are working correctly before starting a journey"
"When it's safe to do so, can you show me how you wash and clean the rear windscreen?"
If you're not sure on the answers for these questions or want a refresher for the other possible "show me, tell me' questions you can find out all about them in our dedicated post on 'show me, tell me' questions.
Your General Driving Ability
This next section is all about your general ability to drive safely on various different roads and in different levels of traffic. This will not include motorways, and you won't have to drive on a motorway for your driving test at any point. The driving instructor generally guides you through this section, and you should try and follow their directions. They may also ask you to pull over at some stage during this section, so they can test your ability to safely pull over and pull away in different scenarios. They could also ask you to carry out an emergency stop during this part. We have a guide on How to Safely Complete an Emergency Stop if you need a reminder.
Manoeuvres, Reversing and Parking
Next up the driving examiner will want to test your ability to safely reverse your vehicle by getting you to execute one of the following manoeuvres:
Parallel parking by the side of the road
Park in a parking bay, either forwards and reversing out or by reversing in and driving forwards out of the space. The examiner will specify which one they want you to do.
Pull up on the righthand side of the road, reverse for 2 car lengths and then rejoin the traffic.
Try to follow the examiners instructions closely and if you're unsure exactly what the examiner wants you to do then ask them and they will clarify. It would be a shame to do the wrong manoeuvre because you misunderstood what the examiner was asking you to do! Parallel parking can be particularly tricky, so we have a dedicated post with all the Hints and Tips for Parallel Parking.
Independent Driving
This will be the part of the driving test with least instruction from the examiner, and you'll have to follow directions from a sat nav or by following traffic signs. Don't worry too much if you go off route, as long as you're following the laws of the road then this won't count as a fault, and the examiner will help you get back on the correct route.
To find out more about having other people at your test and the rules they have to follow you can check out the restrictions here on the gov website.
After Your Driving Test
So you finish your driving test, you park up, and… what happens next? Well, a few things.
Finding out if you passed your driving test
This is the important bit, but the driving examiner won't tell you if you've passed or failed the driving test until the test is completed, and you're parked up. They will then tell you what your score was, and talk you through the faults that you made. Don't worry, faults don't mean you've failed, and that's why it's important not to give up during your driving test even if you make a mistake! Lots of mistakes that learners worry about the most are actually only regarded as minors and therefore you could do and still pass your test. If you passed this is the part where you'll get your pass certificate and have to do a silly pose to celebrate! Well, you don't have to but everyone does.
Understanding Faults
Faults are split between minor faults and major faults. Minor faults are minor driving errors, and are common and don't usually lead to failing your test unless you continue to do them. You can do a maximum of 15 minor faults and still pass your driving test, but 1 major fault and that will lead to an automatic fail. Major faults are generally regarded as errors that are potentially dangerous to yourself, the examiner, other members of the public or property
Here are some examples of Minor Faults:
Stalling
Using an inappropriate gear
Indicating error
Whilst these errors are all often minor faults, if you do them in potentially dangerous situations, then they could be regarded as majors. Minors faults are generally driving errors that may cause inconvenience to other road users but wouldn't lead to dangerous situations. So don't panic if you stall, it may well only be regarded as a minor, and you can still pass if you keep calm and carry on.
Some examples of Major Faults:
Failure to make effective observations at junctions
Not using mirrors correctly
Lack of control when steering
These are examples of some of the most common major faults and the reasons why lots of people fail their driving tests. Even if the roads are quiet, it's still important to follow all the same checks and make the same observations and mirror checks that you would if the roads were very congested. Making your observations really obvious to your instructor also helps to make sure they know when you're doing them so they definitely don't miss you doing it! For more information and examples we have a dedicated post on Everything You Need to Know About Driving Test Faults.
Am I covered to drive my car home?
With InsureLearnerDriver policies you're covered to drive home from your driving test as long as:
It takes no longer than 3 hours
You drive directly home
Your cover period is still active
With lots of insurance policies you would need to find full UK licence insurance to drive your car home after passing the test – but with InsureLearnerDriver we have that covered. So make sure you have the cover you need, for when you need it, and you can get a quote in seconds so you have one less thing to worry about on the day.
What if I fail my driving test?
The average pass rate is around 50%, so don't be too disheartened if you don't pass your driving test first time. Try and learn from your mistakes, get some extra lessons and practice in, and try again when you feel ready to. You will have to book another driving test and pay again – this is often where the Cancellation Appointments can be helpful so you can try and book a sooner retake than you would otherwise would be able to. Just make sure you don't try to book it too soon to your first test, as a retake has to be at least 10 working days away from your first test.
If you believe your driving examiner did not follow the law during your driving test then you can appeal to the DVSA. You should keep in mind that this won't overturn the result of your driving test, but if you are able to prove that your driving examiner wasn't following the law you may receive a refund or a free retest. You can check if you have grounds to appeal here. We also have a dedicated post with lots of advice if you are still wondering What to do After Failing Your Driving Test
What to do after passing your driving test
First of all, congratulations! Learning to drive can be a long and tricky process, and you've done the hardest part. Now you can celebrate and enjoy the freedom that being able to drive can bring. Just not at the same time! You'll need to sort out an annual insurance policy now that you're a Full UK licence holder but you can drive straight away, even if your full licence hasn't arrived yet. You don't need to wait for it to arrive and as long as you have a policy with InsureLearnerDriver you'll be able to drive directly home after your test. Now you can remove those L-plates on your car and replace them with some P-plates so other road users know you've recently passed your driving test.
Read More
Learning to Drive in Your Own Car
Learning to Drive in Someone Else's Car
The Cheapest Way To Insure A Learner Driver